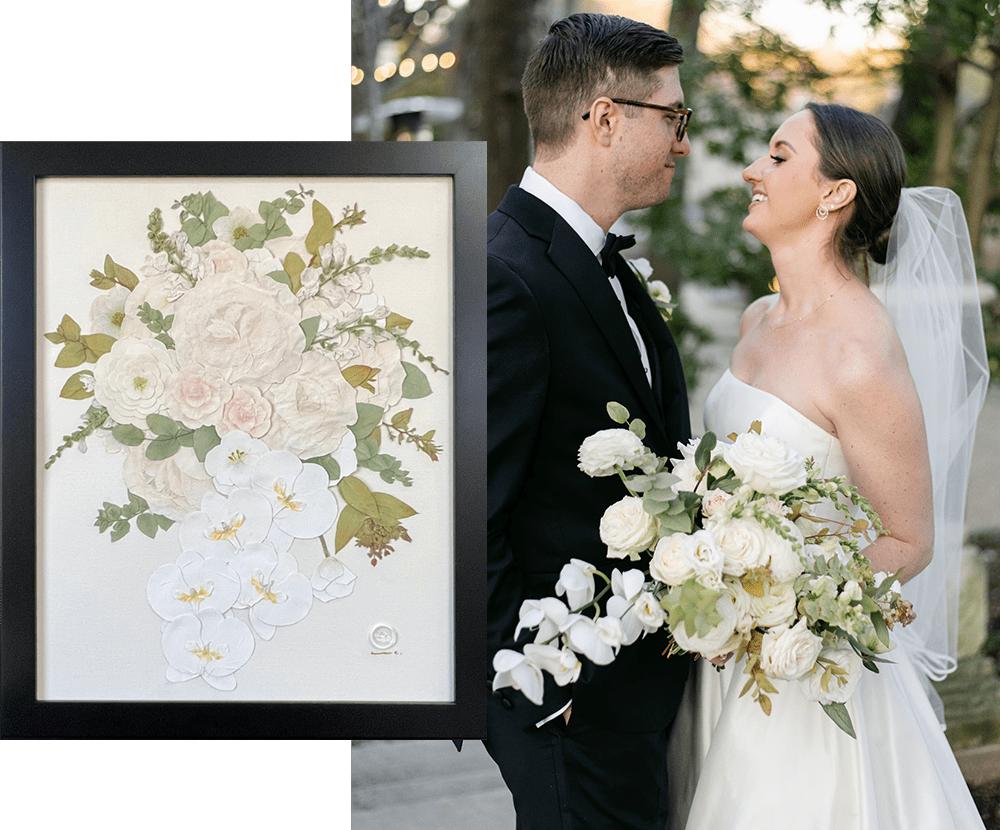 STEP 1
BOOK NOW, DESIGN LATER!
Did you know that we have the largest selection of Pressed (Framed) and Floral Block options in the market? Browse our Catalogs and submit your order online.
Our floral concierge will contact within 24 hours to confirm your selections, go over our process, and provide instructions.
Questions before booking? Call/text us at (833) 426-3732, or request a call here.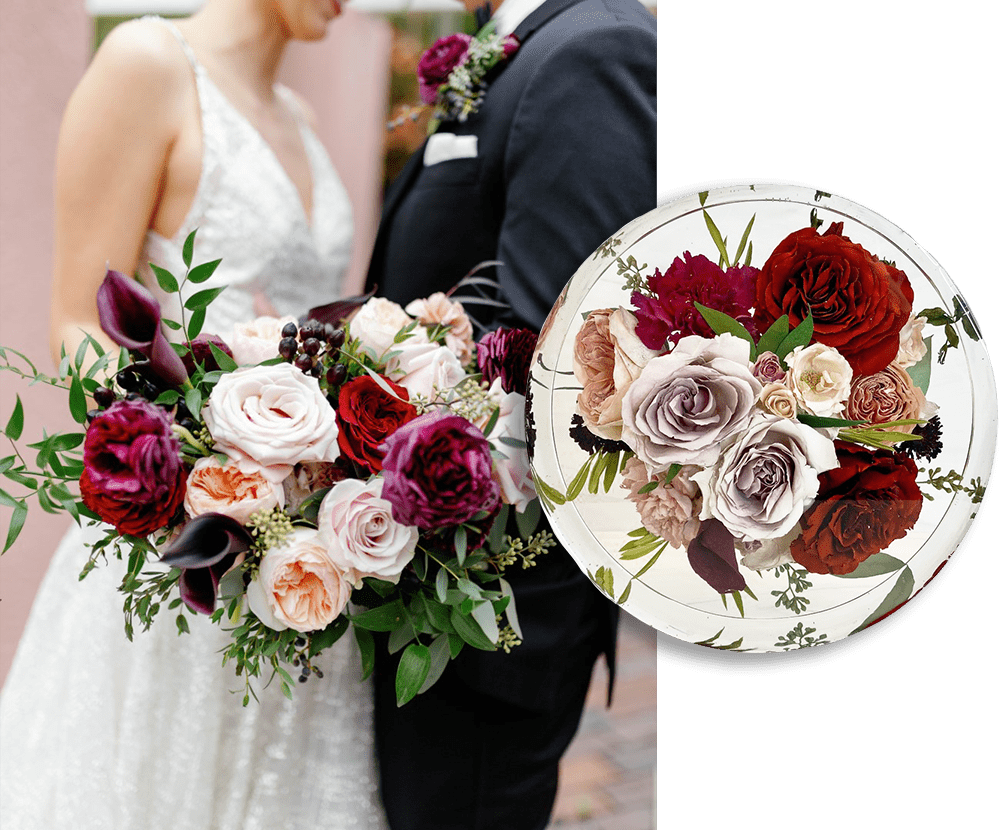 STEP 2
SHIP YOUR FLOWERS
We're in Dallas, TX, but serve the entire country! Did you know that about 90% of our customers aren't local to us?
Whether you ship or drop off your flowers, our Care & Shipping instructions will be provided two weeks prior to your event (if pre-booking). These easy-to-follow instructions - along with a how-to video - will be key for your flowers to arrive in great condition.
Flowers must be shipped or dropped-off within 5 days of your event.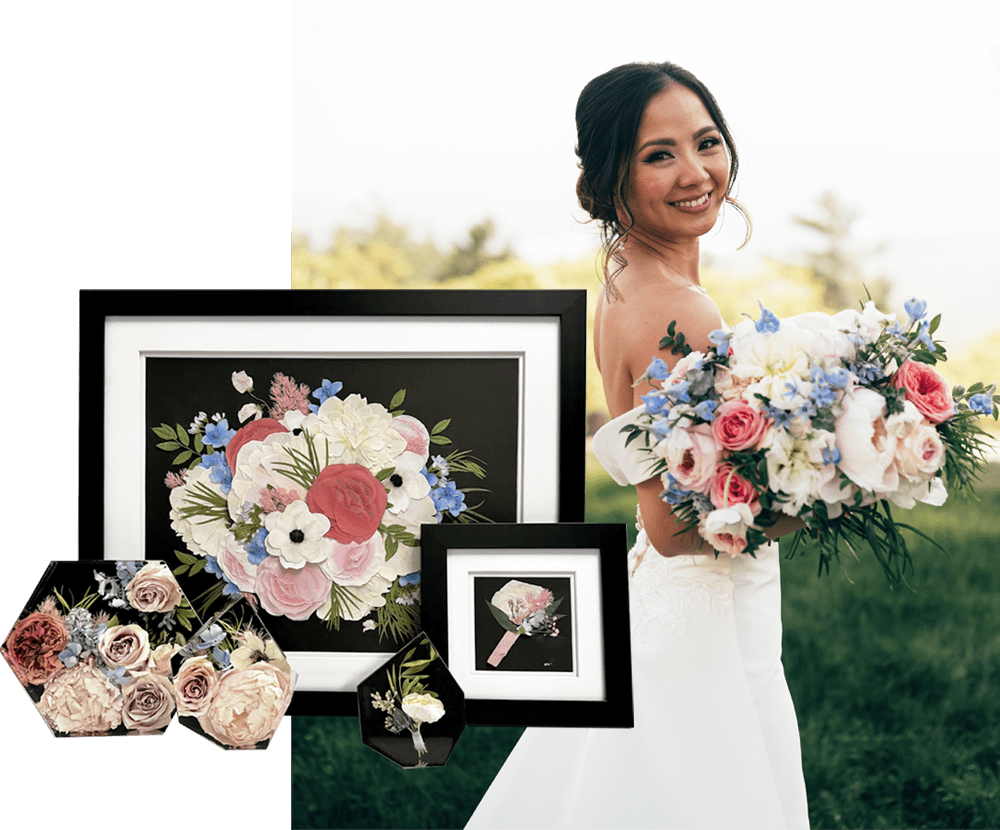 STEP 3
PRESERVATION
Our team carefully assesses your bouquet and starts the preservation process!
We have seven different preservation methods we use depending on each part of the bloom and often combine them throughout the preservation process!
For Pressed pieces, we take the flowers entirely apart and press petal by petal. We will then put the flower back together in a 2D form after the flowers are entirely dried. For Floral Blocks, your flowers are reshaped and preserved for anywhere in between 2-3 months.
STEP 4
DESIGN CONSULTATION
One of our favorite parts of the entire process is getting to talk to you about your flowers and your design selections! We'll schedule a Design Consultation with our Floral Concierge, where you'll finalize your design and customizations. We'll discuss your vision, preferences, home decor, and more!
At this point, you'll also have the option to upgrade your piece(s) and add additional pieces to your order.
Get inspired by the thousands of pieces we have made for customers! Explore our Gallery.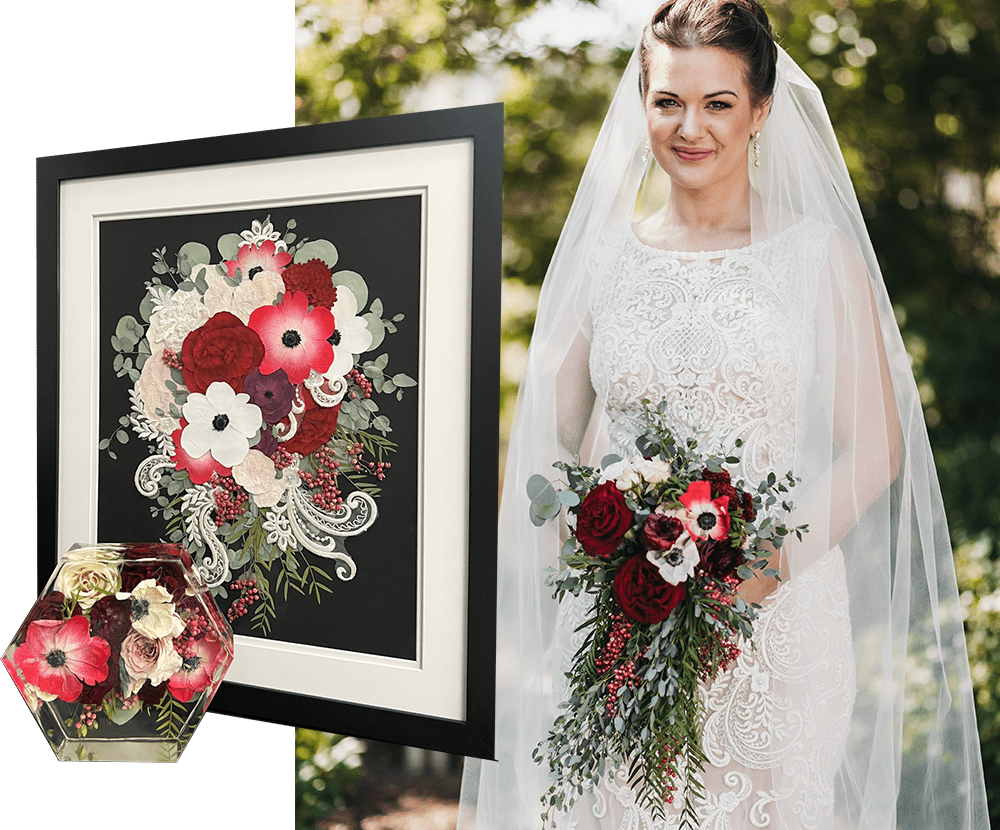 STEP 5
CREATION
On this stage, our team of designers will spend up to 18 hours creating your custom floral piece(s).
Our proprietary processes consist of over 200 steps that focus on reshaping and color-restoring your blooms. This Flower Restoration™ process allows us to create "the most treasured piece of art you'll own".
Whether you're interested in a framed pressed piece or preserving your wedding bouquet in resin, we use the same detailed process to deliver beautiful and lasting results!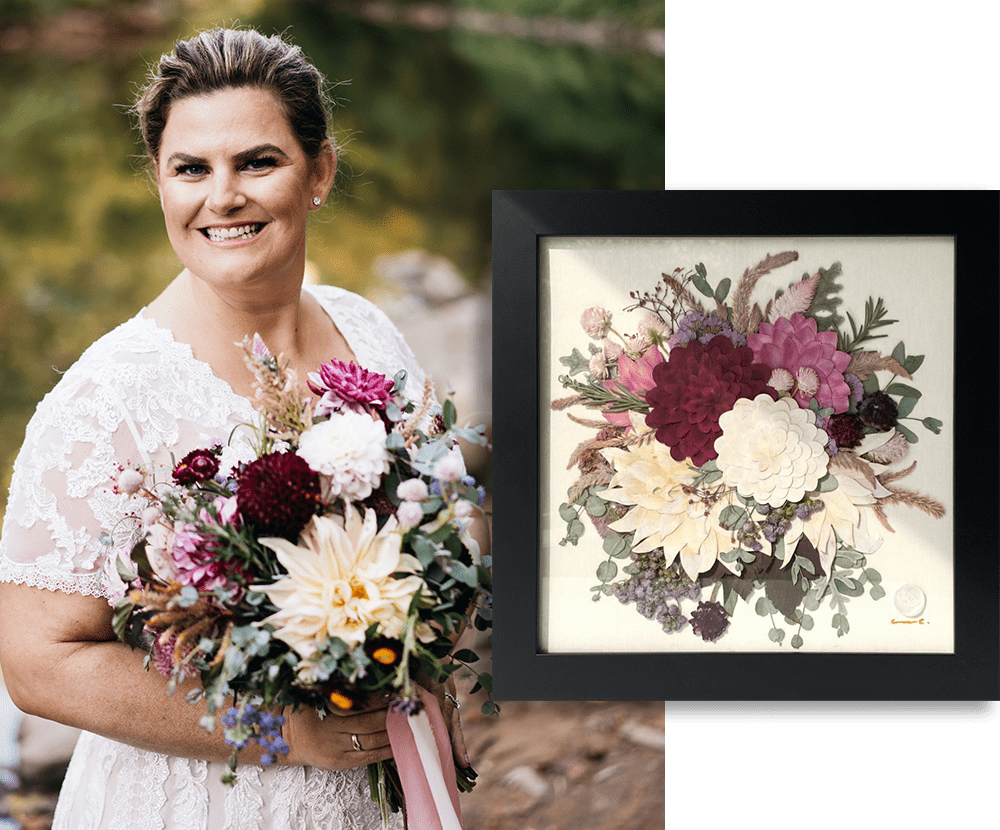 STEP 6
DELIVERY
The most awaited moment is here!
At this time, you will receive your beautiful, custom floral art to cherish forever - and pass down generations!
Our entire team pours our hearts into each piece we produce, as we know seeing your flowers again will be your favorite part of the entire process!
We truly cannot wait to work with you!