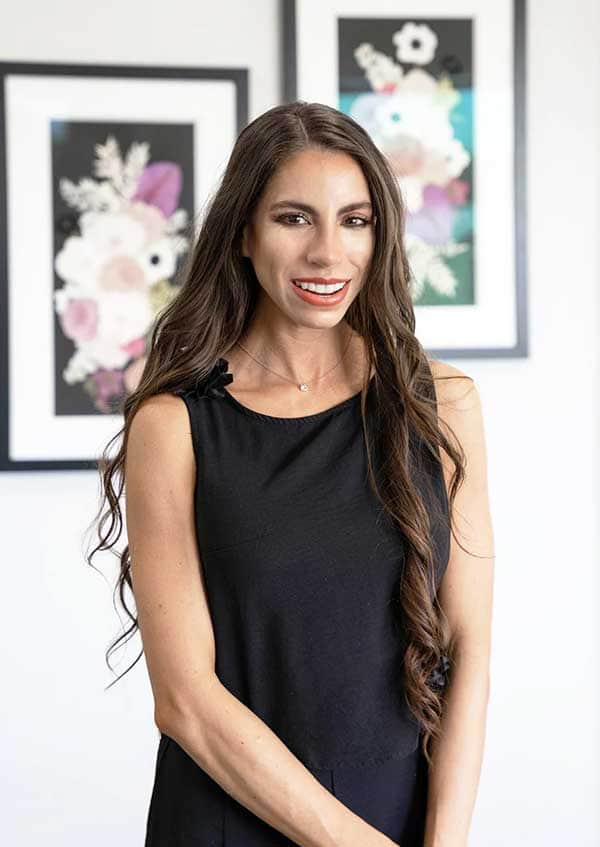 ANDREA
Andrea is the Founder, Design Director, and Lead Visionary of Designs By Andrea. She embarked on her journey of flower preservation after receiving a stunning bouquet of flowers for Valentine's Day in 2016 from her now-husband, Justin. Her passion for pressing and preserving flowers led her to hone her craft over the years. Today, Andrea leads the DBA team, working together to offer the best flower preservation service in the world.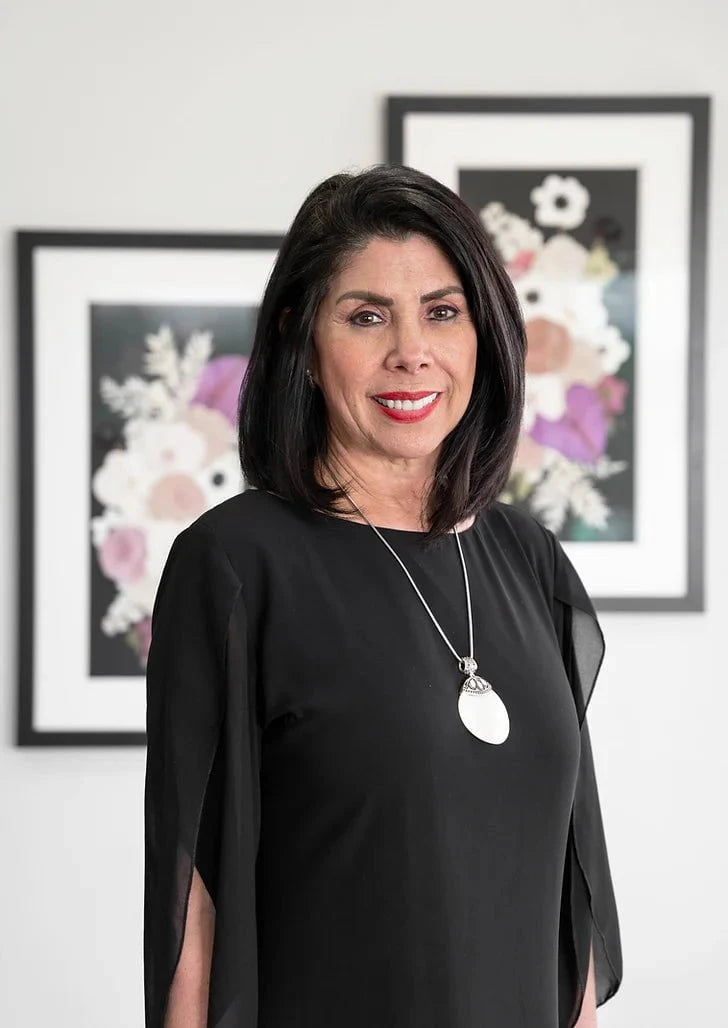 CARMEN
Carmen is our Operations Manager (and is also mom to our founder Andrea).  Carmen leads the operations side of Designs By Andrea, ensuring quality and processes are running smoothly on a daily basis. Her dedication to details, as well as her accounting expertise, make her an asset to our leadership team. Carmen was born and raised in Tampico, Mexico and enjoys visiting when she can.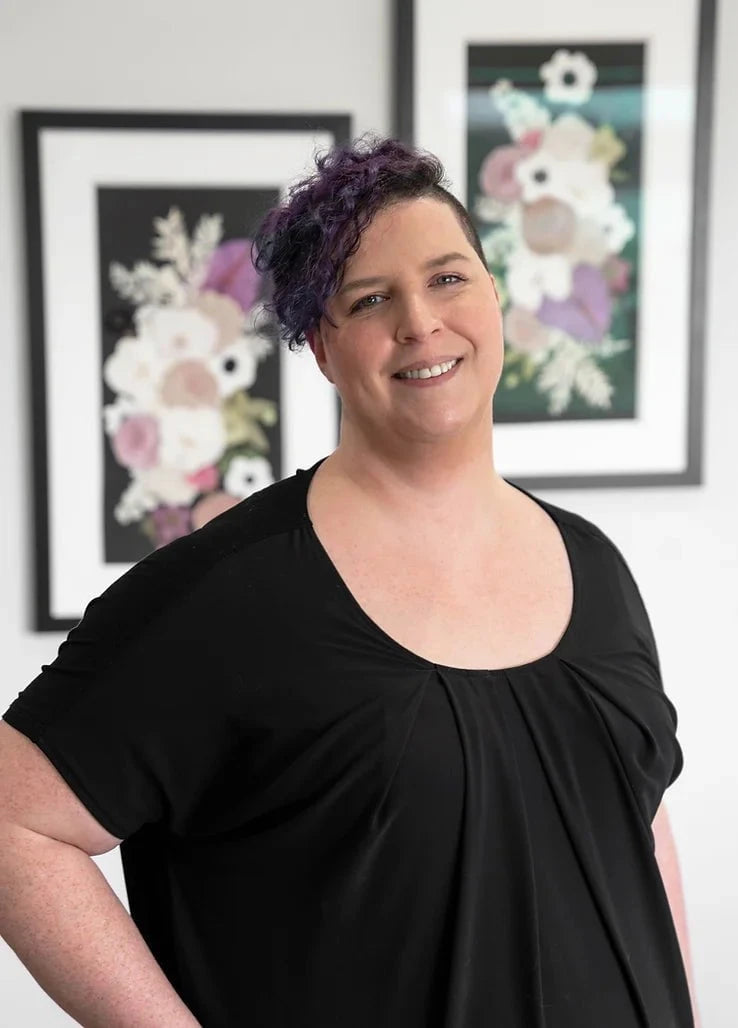 TIFFANY
Tiffany serves as our dedicated Customer Experience Manager with a remarkable 16 years in the wedding dress industry, bringing a wealth of knowledge and expertise to her role. She excels in providing exceptional customer care and guiding customers and brides through our processes and design consultations. In her free time, Tiffany cherishes quality moments with friends and her fiancé, as she is a bride-to-be herself!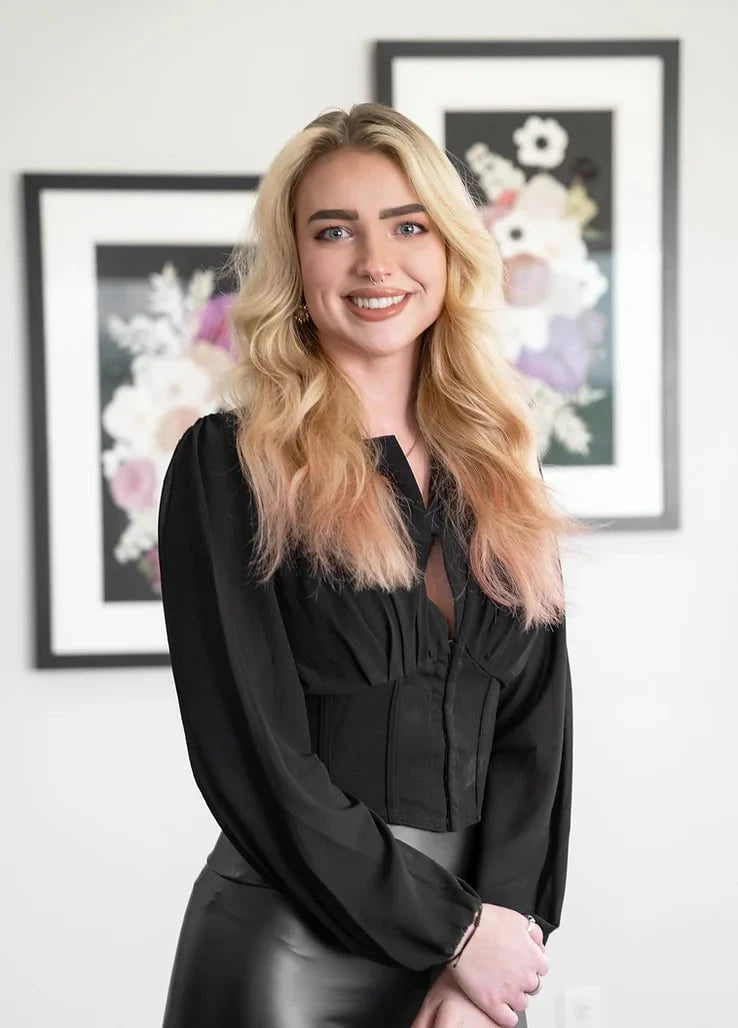 ALLIE
Meet Allie, our exceptional Lead Pressed Designer. With a passion for art and a keen eye for color, Allie breathes life into your pressed flower preservation pieces. Committed to her craft, she continually elevates our techniques and quality standards. We consider ourselves truly fortunate to have Allie as an invaluable part of our team. Beyond her talent in flower preservation, Allie loves to express her creativity in various ways. She enjoys showcasing her creativity in her personal style.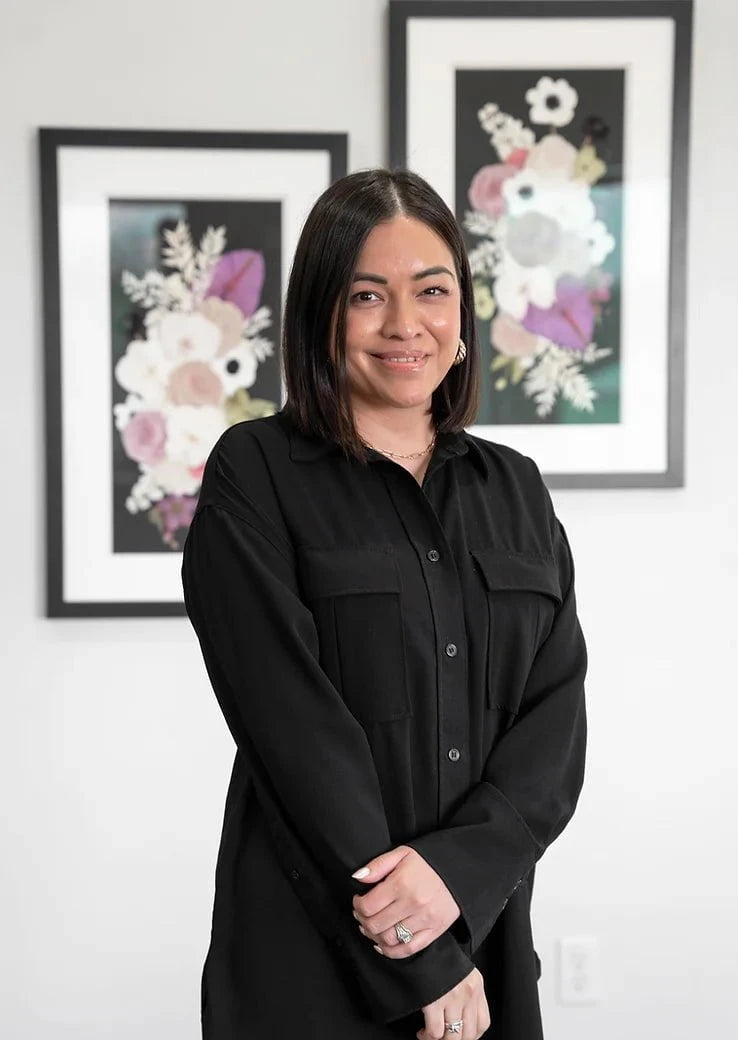 VICKIE
Vickie, Social Media Manager, plays a crucial role in sharing your beautiful preservation pieces and captivating stories across our social media channels. She collaborates closely with Andrea to effectively promote our services and showcase our offerings to the world. Vickie has a passion for people. She's known for her uplifting spirit and the ability to brighten anyone's day.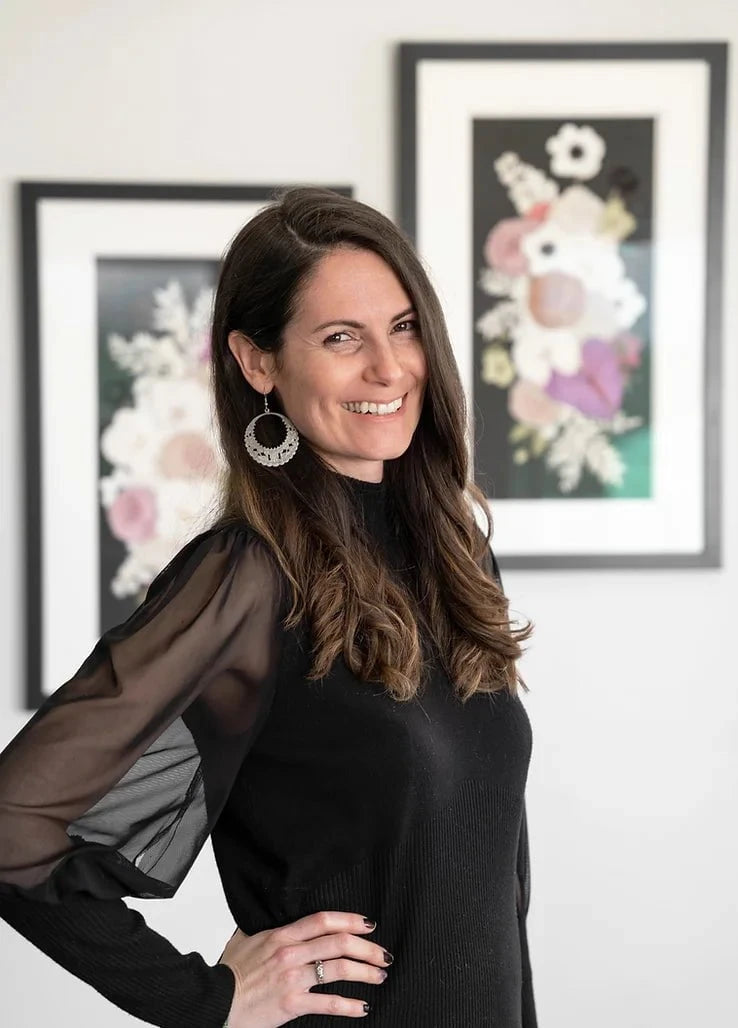 IRENE
Irene is our Production Pressed Designer and brings her deep love for creativity, art, and flowers to our team, infusing every piece with her passion and skill. We hope you can feel the love she pours into each creation. Beyond her creative talents, Irene has a zest for life that extends to her personal interests. She's an avid traveler, an enthusiast of plants, and a jewelry creator in her spare time.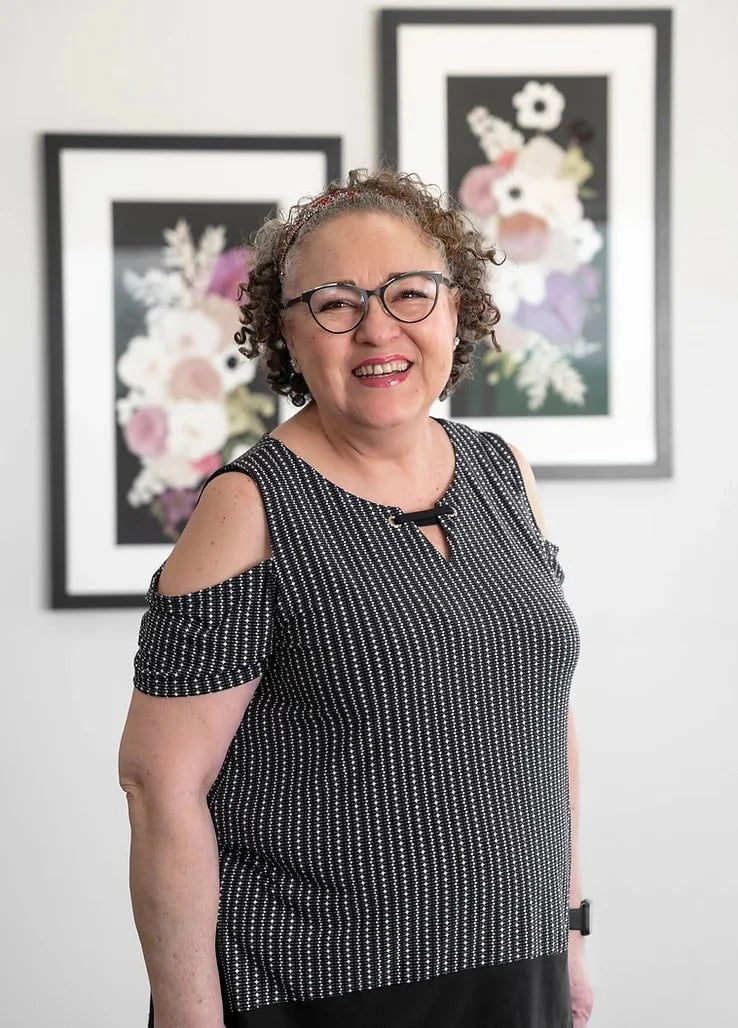 ALMA
Meet Alma, Our Technical Manager! Alma is the driving force behind our operations, playing a pivotal role in ensuring that your flowers receive the utmost care from the moment they arrive. She not only oversees their careful handling but also skillfully seals and frames each pressed piece with love and dedication. Alma finds immense joy in being a part of the process that transforms your cherished flowers into beautiful works of art. Outside of her role, Alma treasures moments spent with her family, and she's currently immersed in the world of wedding planning as her only daughter is set to tie the knot this November.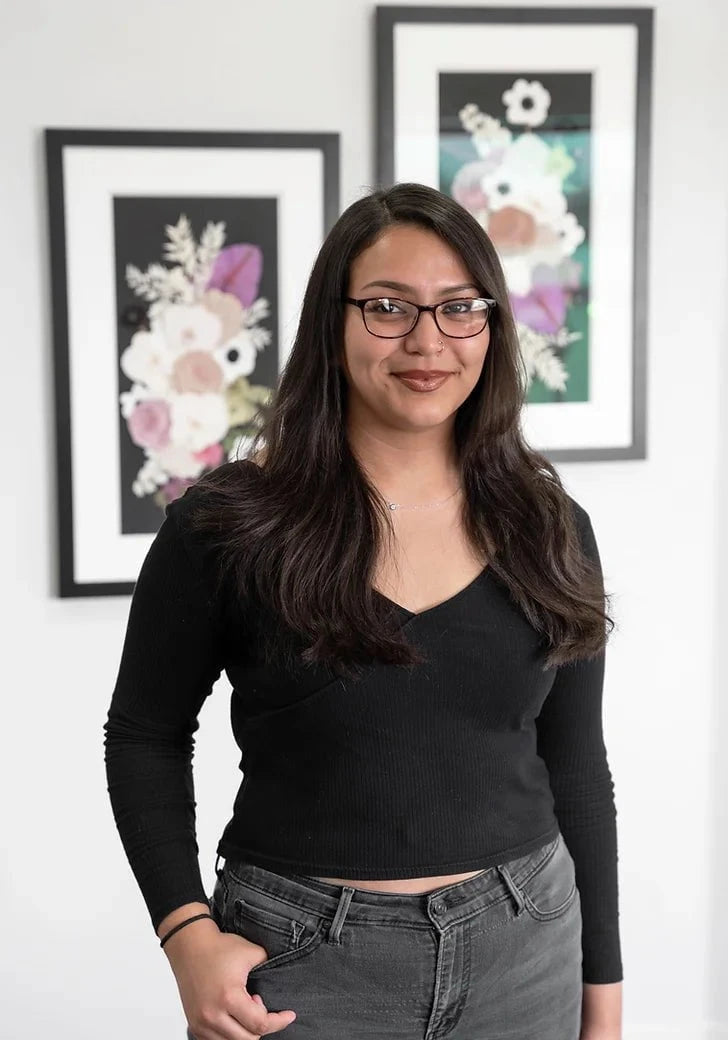 JESS
Meet Jess, our shining star. Jess is the heart and soul of our team, often referred to as 'our star is born.' Her journey with us has been nothing short of remarkable, transitioning from pressing flowers to taking the lead of our resin department team. Jess embodies the essence of meticulous craftsmanship, continuously pushing the boundaries to enhance and elevate the quality and designs that define our work. While she may be somewhat reserved in nature, Jess's work resonates loudly and passionately. Jess enjoys jazz music, has a deep love of cars, and is a fan of La La Land.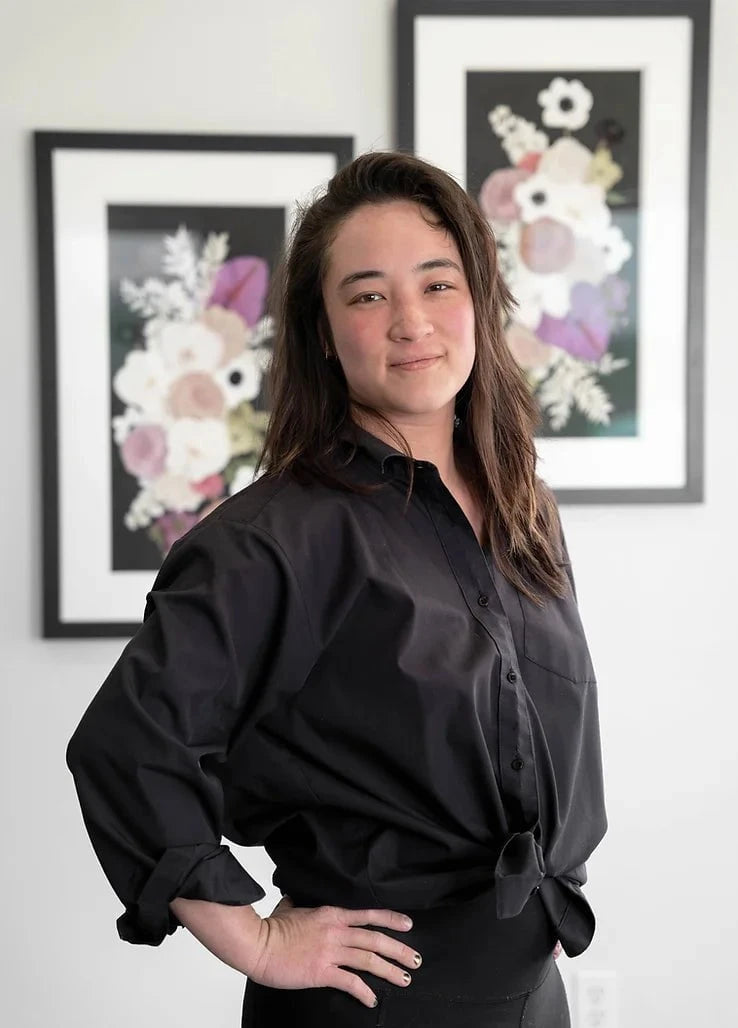 ELI
Eli is an invaluable asset to our resin department, offering her incredible talent in various aspects, from design and pouring to expert repairs and so much more. Eli is quick to explore new methods and continually seeks ways to enhance and streamline our processes. Eli is known for her infectious laughter and brings an atmosphere of joy to our team. Before joining us, Eli was a wall muralist, and we consider ourselves fortunate to have her on board. Beyond her love for art, Eli is a passionate animal enthusiast.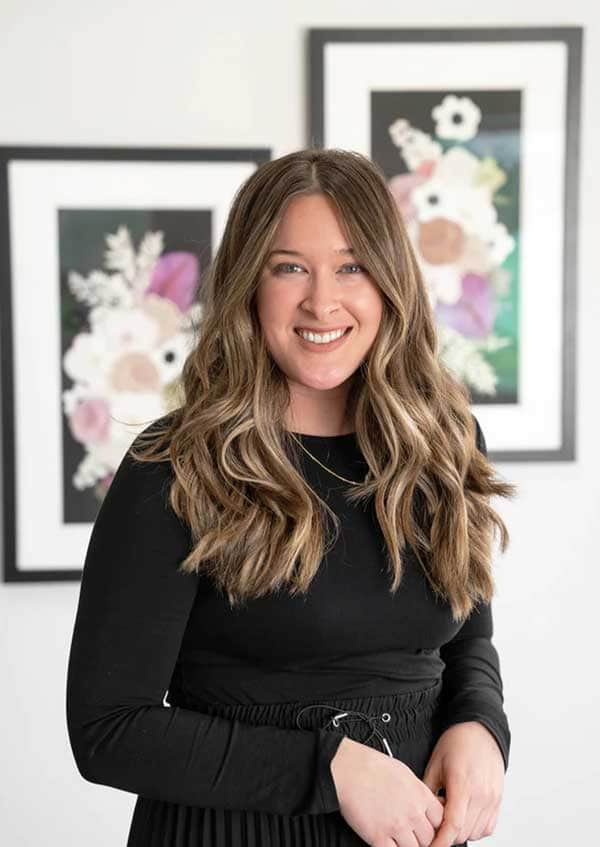 CAMERON
Meet Cameron, our Marketing Advisor, who we often refer to as our DBA unicorn. Cameron is the creative force behind our new website and other initiatives. Beyond her Marketing talent, Cameron is a devoted mom who treasures quality moments with her husband and young daughter. She's not only a marketing maven but also an avid Swiftie, sharing a deep love for all things Taylor Swift.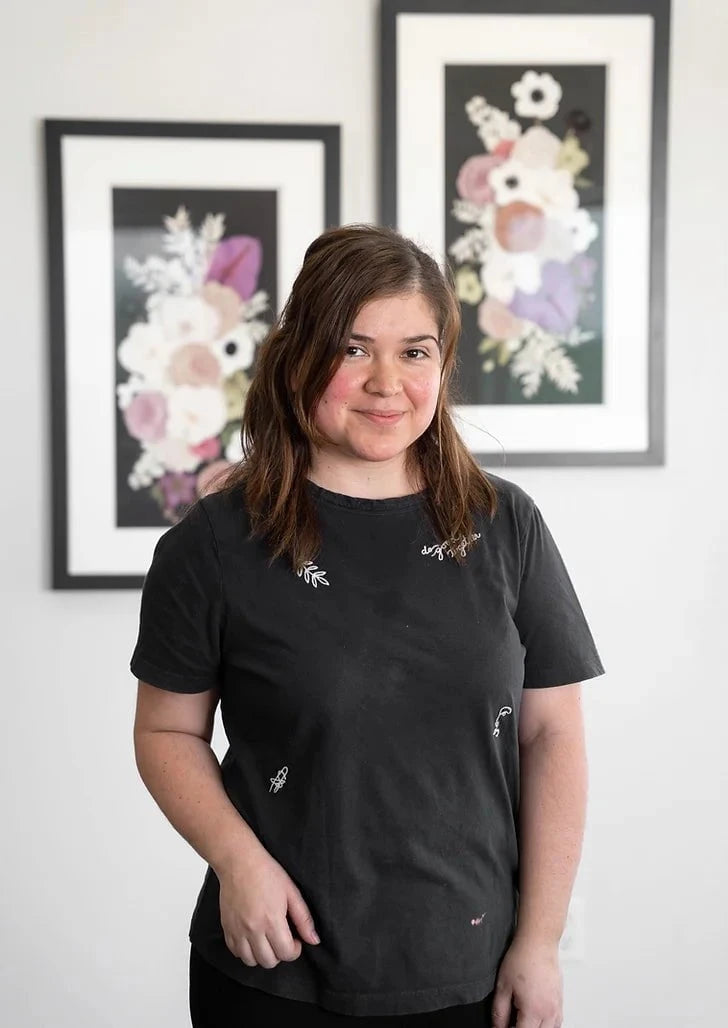 BRENDA
Meet Brenda, our Floral Assistant. Brenda plays an important role in the initial stages of your flower preservation journey. She's the first to receive each shipped bouquet and plays a crucial part in preserving your florals. Brenda's dedication to your blooms is unwavering. She is the guardian of your cherished flowers, ensuring they are handled with the utmost care and precision. Outside of her role, Brenda finds joy in spending quality time with her family, creating beautiful memories—just as she does with your beloved blooms.