Coastal Ring Diamond ®
---
Shop our made-to-order Coastal Ring Diamonds ® ! These beautiful pieces are made with real sand, seashells and resin, and are the first in our Coastal Line!
Limited quantity.
$79.99 each
FREE SHIPPING within the USA! Ships within 10 days.
*Because these pieces are handcrafted, micro bubbles and small imperfections are to be expected. No piece will be exactly the same. Color of the sand, shells and blue "water" may vary.
Floral Blocks come standard with a clear background. Adding a color background is an upgrade, which you can add at a later date.
Submit your order: Browse our offering and book your favorite options.
Initial consultation call: Our flower concierge will contact you for next steps.
Ship your flowers within 5 days of your event: Shipping/drop-off instructions will be provided.
Preservation begins: Flowers are professionally preserved in 1-5 different preservation methods, depending on the part of the bloom and type of flower. For our Floral Blocks, all flowers reshaped before going into preservation.
Design consultation: Two months after we receive your flowers, we will book a design consultation with you to finalize design details and upgrades (if applicable).
Creation: Your piece goes into production flowers are color restored to match your fresh flowers.
Delivery/Pick-up: 4-6 months from when we receive your flowers, your pieces will be ready to go back to you, to their-forever home!
SPECIFICATIONS AND DETAILS

A beautiful accent décor for any room
State-of-the art resin with UV inhibitors
Flowers are reshaped and color restored
Sizes vary from 3" to 24" and most are 1"-3" thick
Clear background included
12 different background color options available as upgrade
NOTE: All epoxy will yellow to a degree over time. We recommend not displaying your pieces in direct sunlight. Black background is recommended to camouflage the amber hue.
MAKE IT A SET
We love when our customers get the best of both worlds. Check out our Pressed (Framed) wedding bouquet options to mix and match with your Floral Block!
CUSTOMIZE YOUR PIECE
Review our customization options below to get an idea of what you like! Feeling overwhelmed by choices? Don't worry! Your customizations will be decided and finalized at a later date with assistance from our floral concierge.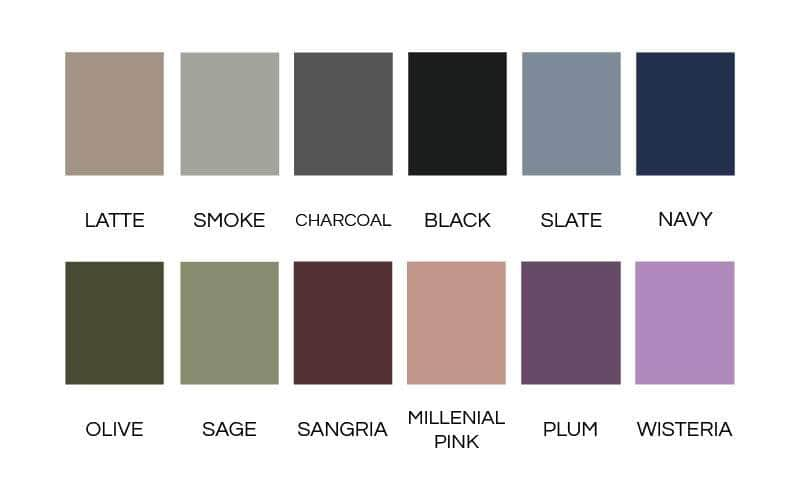 UPGRADE
BACKGROUNDS
Customize your piece by adding a background color!
FLOWER RESTORATION™
All flowers that are preserved with dbandrea go through our Flower Restoration™ process to make their shapes and colors look as close as possible to the way they did on your big day. This proprietary process consists of over 200 steps!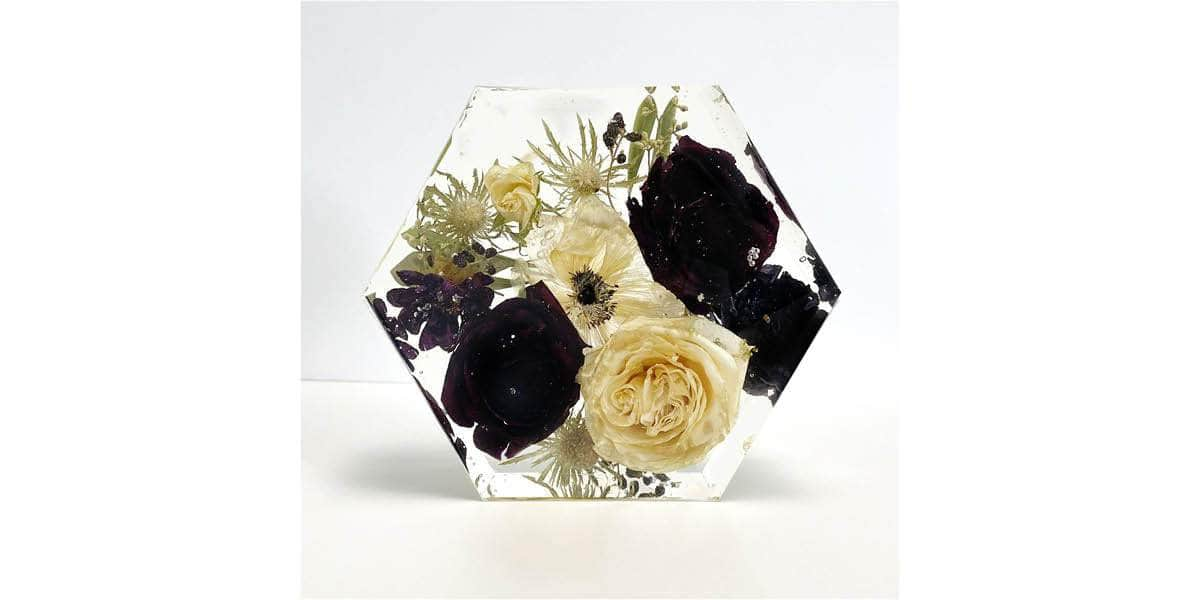 Before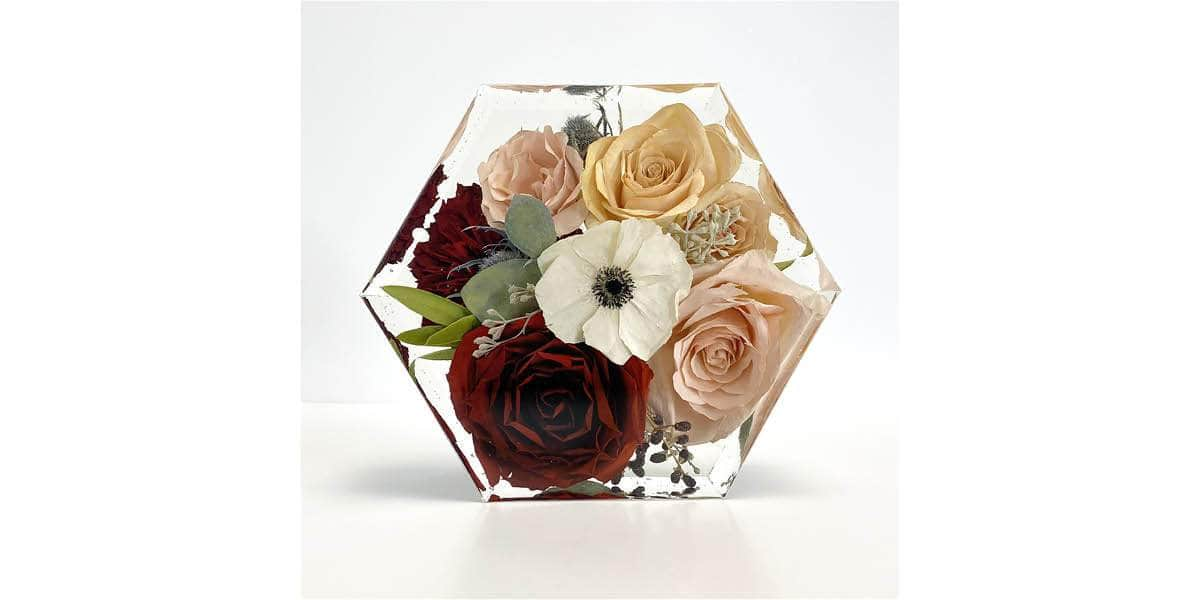 After